Thank you for visiting my online gallery!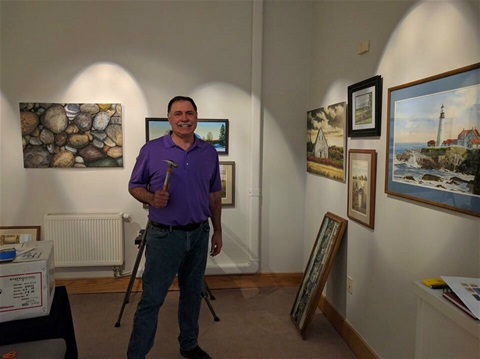 A little bit about me... The focus of my work is the Maine landscape from the coast to the potato fields of Aroostook county.
The Maine landscape is rugged, worn, and often awe inspiring. This land reflects the character of many Mainers. Independent, stoic, proud, individualistic, and real are qualities we share with the land. Being open every day to the fleeting glimpses this forested, wind and sea worn state offers is a visual joy.
I work primarily in acrylics and watercolors. I have drawn and painted throughout my life while also working as a school counselor in Caribou, ME. Having recently retired from education I now have the time to immerse myself in my joy of painting.
---
---
If you are interested in reaching me directly, please send a
message via my contact page or email gallant.artist@yahoo.com.